Herzog de Meuron + Hassell win the Flinders Street Station Competition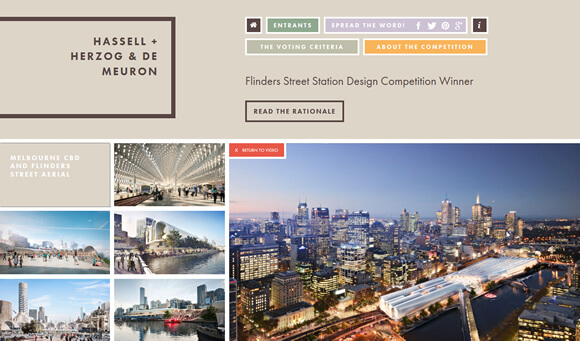 Second Phase of the Competition. The project comprises the renovation and renewal of Flinders Street Station in Melbourne, a new train station, market and retail facilities, a public square with amphitheatre to the Yarra River, a gallery for Oceanic and Contemporary Art as well as new connections to the surrounding urban fabric.

Project Manager for the Second Phase of the Competition, consultant, design and drawing coordination, assitance for the contract.

Winning Competition Entry.
Project suspended.